The Bumper Sticker Goes Political
The original bumper sticker was 3 ¾ inches tall by 15 inches wide. Forest Gill knew the potential of printing when he saw that cars were being made with large chrome bumpers. These were much different than the original bumpers that Gill had printed canvas signs to tie onto. Once they were on the bumper of every vacationing Americans car, it wasn't long until the politicians began to see their potential as well. Absolutesignsolutions.com.au sign-maker provides quality wall decals and waterproof stickers Sydney for your business.
The bumper sticker was an inexpensive way for politicians to communicate with the voters. The new medium allowed the public a way to express their opinion. It was a method of free speech and could be equated to wearing a political button. This new invention was a way for people to publish their opinion on a particular candidate, but it also allowed them to show that their intention was to vote for a specific politician. In doing so, they helped others make a decision as to which politician they supported as well.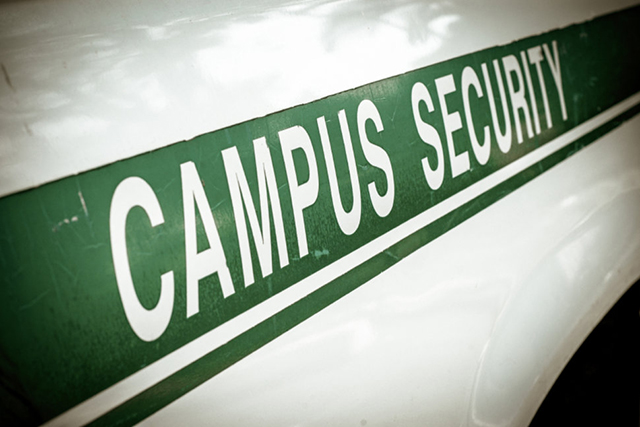 After World War II was over, the first presidential election was held in 1948. Truman had been Vice President during Franklin D. Roosevelt's third term and he became the 33rd president after Roosevelt died in 1945. In the 1948 election, Truman was facing the Republican New York Governor Thomas E. Dewey as well as Strom Thurmond from South Carolina, a Dixicrat. Despite the predictions of the polls, Truman won the election with 28 state and 24,179,347 popular votes and 303 electoral votes.
The use of bumper stickers during this time period created a new form of collector's items for g future generations. To collectors and historians, the bumper sticker, event tickets, trading cards, written and printed material and advertisements from the 40s are highly desired. It was during this time that a transition was made and these items are incredibly rare. Although these materials were never intended to become collector's items, it makes them that much more desirable. These items were created for an immediate purpose, but many libraries, museums, and private collectors have begun to catalog and collect these items.
Bumper stickers from the mid-1940s are very rare. Despite the fact that Truman ate lunch each day only 15 minutes away from where Forest Gill was printing the stickers, it is hard to say whether or not Truman ever used Gill's services. Gill Studios does not have any bumper sticker for Truman in their collection and since bumper stickers were not ever printed for the purpose of collecting, there are very few that are remaining from this era of history. The few bumper stickers that can be found from this time are truly rare finds. In Independence, Missouri you can find the LBJ library, and although they have window stickers, they do not have any self-adhesive stickers in their political campaign collections.
In 1952, Gen. Dwight Eisenhower ran against Senator Adlai Stevenson and the bumper sticker was very much a part of politics during this campaign as well. The stickers were rectangular, red, white and blue. The letters were printed in DayGlo ink on a dark background. The purpose of these items was simple and easy; they were designed to get a simple message out, "I like Ike."
It was not until recent that presidential names have become "brands." With George W. Bush's campaign, his name became a sort of logo. The sticker was a simple and elegant "W" on a black background. These stickers began a new era in campaign advertising. During the 40s and 50s, candidates did not yet utilize a logo or graphic on their bumper stickers, they really didn't even use a specific font. However, in 1936 there was a hint of this occurring in the political campaign of Alf Landon. Landon used a brown and yellow Kansas sunflower motif on his campaign materials. It had not been since the 1840 campaign of William Henry Harrison, when a log cabin was used, that an item had been used as a motif or campaign logo.
Horace Greeley is widely considered to be the inventor of modern political campaigning and this was evident through Harrison's campaign. Greeley was the editor and founder of the Republican Party and in promoting Harrison, he created a newspaper called the LoCabin. Running with Harrison was John Tyler and his campaign slogan was "Old Tippecanoe and Tyler Too." This was in reference to Harrison defeating the Shawnee Chief Tecumseh at Tippecanoe Creek. The log cabin was used throughout the campaign and on a number of promotional items.
Election years always bring big business for bumper sticker printing. To this day, political expression is important to millions of Americans who want to express their support for a particular politician. Producing bumper stickers is very inexpensive, yet highly effective. All kinds of bumper stickers can be printed and there has always been a demand for stickers for voters to express their opinion.
Political expression with the bumper sticker has been a natural progression. Stickers are not limited to political campaigns, but are used for humorous reasons or to express another type of political or personal opinion. Bumper stickers can be political, funny or offensive. In most cases, they are effective enough to make the reader stop and think or to remember what it said and tell it to someone else. They might even decide to go find the bumper sticker for their own car. There is a market for bumper stickers as political ads, but there is an even larger market for non-political opinions. Bumper stickers have been and will always be a way to express a person's views. The bumper sticker is an easy way to express your opinion whether political or not.
Express yourself with bumper stickers. StickerGiant was founded in 2000 by an unknown mad scientist named John Fischer and world renowned illustrator Mike Brooks. Since then John has made sure that StickerGiant works to source and sell ALL stickers that represent a myriad of views, Freedom of Expression through Stickers is our motto. Think of StickerGiant as a non-partisan clearing house for the 1st Amendment. We don't write the stickers here, we just provide a place for others to express themselves. Remember, Diversity is what makes America Great!
In case you are wondering, the StickerGiant community consists of Liberals, Conservatives, Jewish, Christian, Muslim, and Atheist. We are a slice of the American pulse and we like it that way. So, stand up for who you are and pick out a sticker that represents who you are. Say it with stickers!
Article Source: http://EzineArticles.com/expert/John_Fischer/96836
Article Source: http://EzineArticles.com/901216