Hire Writers for Content Marketing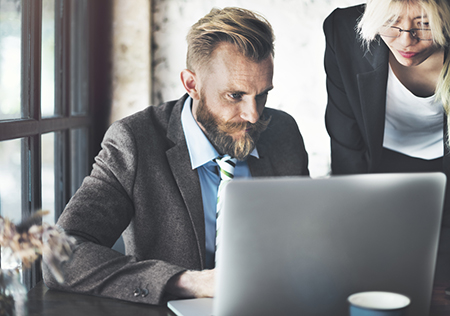 There exists a direct relation between the increasing number of brands and writers. Every brand certainly has a site of its own and every site needs quality SEO friendly content that is provided by professional writers. However, not all writers are blessed with the same writing skills and everyone may not be able to write SEO friendly content. Hence, there are content writing services available online, which can provide clients with high quality content.
Unlike other professions, writers do not need a fixed academic background. Anyone and everyone can become a professional writer, if they possess exceptional writing skills and research techniques. There are various writers who are proficient in distinguished subjects pertaining to their interests. However, every writer may not perceive a topic in the same way and different writers may analyze a topic from a different angle, which may not be as per the client's requirements.
Writing content for online media is different compared to writing content for other media services, as the niche and target audience change depending on the website. The content writer you hire should be able to write tailor-made well-researched quality SEO articles at a faster pace. Although, there are no specific techniques to find a perfect all-rounder when it comes to writing; you can certainly find skilled online content writers who will fulfill your content needs.
To determine the standard of writing services, check their portfolio or website, especially their web logs as they showcase the best articles written by their writers. However, please note that the articles assigned by you may not go to the same writer. So, be careful before choosing a service. Another important aspect that you need to pay attention to is the format of the articles. The bullet points, adequate spacing and shorter paragraphs show that the writer pays special attention towards presentation. Presentation is a quality which any writer builds with experience. So, better format means that the writer is a professional who is well-versed with website formatting.
If you find the quality and presentation acceptable, take the next step of calling up the services and investing in a sample. A sample is a small investment you make towards assigning the right writer for your project. Some content writing firms also provide free samples. So, make sure you find such firms and make the best out them. To confirm the legitimacy of the samples, you can copy scape them. It not only highlights the copied contents, but also shows the number of articles a person has researched, when checked for plagiarism with keywords. Remember, all writers research articles and write content depending on the available data, but picking up all the content from a single site shows the deviousness of the writer.
When you are absolutely fine with every single aspect, assign your project to the writing services. Do not assign very big projects at a single time and always test their proficiency with smaller projects. Ultimately, you will invent your own method of hiring a writer with experience and do not forget to ask questions because with every question you will gain more knowledge with respect to hiring a writer's services.
Rcw, a subsidiary of the digital media agency Tonic Media is known for its creative quality-oriented online content writers. Rcw is a team of young, knowledgeable, enthusiastic content writers.
Article Source: http://EzineArticles.com/expert/John_Kholi/738278