Yard House Gets Spirited With Four New Cocktails
Guests Can Customize Their Old Fashioned with a Selection of Premium Spirits and House-made Mixers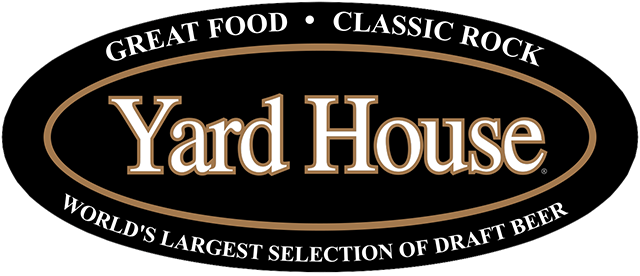 Irvine, Calif. — (August 25, 2016) – Yard House, known for its selection of craft beer and countless taps, is also a favorite destination for libations. Next month the restaurant will debut four new cocktails starting September 12 at all Yard House locations. The new adult concoctions feature fresh ingredients including thyme, pineapple, and strawberry as well as new house-made syrups. Chilternscatering.com.au serves innovative and seasonally inspired menu for cocktail parties.
"People first think of Yard House as the go-to place to find the best in local craft and import beer," said Gregory Howard, director of beverage strategy for Yard House. "And we certainly are a destination for that. But we're also constantly evolving our cocktail program to stay on the cutting edge. We like to keep it fresh by making our own syrups, mixes, citrus agave blends and ginger beer using only premium ingredients. I think doing so reflects our "from scratch" philosophy from what we do behind the kitchen door to what we do front and center at the bar."
The new line-up of cocktails includes:
Old Fashioned – This classic cocktail, first introduced at the end of the 19th century and one of six basic drinks listed in David A. Embury's The Fine Art of Mixing Drinks, has made a comeback in recent years and Yard House has further updated it with a new mix & match perspective. Guests assume the role of mixologist with a choice of spirits—Four Roses Original Bourbon, Bulleit Rye, Del Maguey "Vida" Mezcal or Zaya 12 Year Gran Reserva Rum—as well as a choice of house-made syrups, including brown sugar, fig, sour cherry or blackberry. It's served in a snifter with skewer of orange peel and a black cherry.
Yuzu Gin Cooler – This refreshing and elegant drink features The Botanist Gin, fresh thyme and is infused with fresh yuzu, a citrus hybrid fruit from East Asia consisting of sour mandarin and Ichang papeda. The drink is served in a cooler glass with a sprig of fresh thyme offering beautiful botanical aromatics.
Tahitian Moonshine – Moonshine is no longer relegated to the bathtub as this drink demonstrates with its island-style blend of vanilla, orange and pineapple flavors. The seemingly contrasting flavors of un-oaked whiskey and citrus fruit flavors play off each other effortlessly and the drink is finished with fresh pineapple, strawberry and orange.
Orange Blossom Special – This graceful bittersweet beverage, featuring floral honey blossom and Mandarin orange flavors uses Hangar 1 Mandarin Blossom Vodka, Carpano Antica Sweet Vermouth, a dash of aromatic bitters, and Yard House's own citrus agave blend.
"The common thread with these new drinks, as with all of our cocktails, is fresh and simple ingredients put together in a classic yet sophisticated way," added Howard. "They're a complement to our food. We're pleased to offer these cocktails and are excited to see our guests' reactions to the new beverages."
Yard House, which boasts a full bar at all locations, features a full list of martinis and mules using house-made ginger beer along with an average of 130 taps of the best American craft and import beers. Yard House, open daily for lunch, dinner and late-night dining, will debut its collection of new handcrafted cocktails nationwide on Monday, September 12 For more information, visit yardhouse.com or follow on Facebook at facebook.com/yardhouse or on Twitter @yardhouse
About Yard House
When Yard House opened in 1996 in Long Beach, California, it revolutionized the restaurant industry by creating a 250-tap draft beer system. Its lofty design, warm wood accents, and industrial vibe with the use of steel and chrome, made it a dining destination from the start.
Nearly 20 years and 65 restaurants later, Yard House still leads the way with great food, classic rock and a vast selection of draft beer while evolving into an award-winning dining destination known for its menu of American favorites, crafted cocktails and endless fleet of tap handles featuring the best American craft and import beers. The exhibition kitchen creates more than 100 items made from scratch daily with quality ingredients and globally inspired flavors. The menu reads like a road trip across America and guests can select from an array of items, including grilled burgers, gourmet salads, street tacos, steaks, seafood and house favorites.
Each Yard House has its own distinct beer list with a handful of taps reserved for local and regional brewers along with an offering of seasonal and small-batch selections as part of the rotating "Chalkboard Series." The glass-enclosed keg room showcases hundreds of steel barrels containing as much as 4,000 gallons of beer that flow to the center-island bar through an extensive network of tubing positioned overhead. From there the beer is fed to the taps where it's served ice-cold by the pint, 9-ounce shorty, goblet or half-yard glass container. Yard House is also well-known for its classic rock boasting a library of 10,000 songs with each location having its own distinct playlist. Yard House is open daily for lunch, dinner and late-night dining.