Storyboard Artist Giuseppe Cristiano joining Project Red Card – yet another brilliant addition signed to the film project!
We are so proud and excited to announce and Welcome Storyboard Artist Giuseppe Cristiano to the Team of Project Red Card and the filmmaking of trailer/feature "Red Card". Hire storyboard artist Sydney in your future film making projects because they are really good at it.
Giuseppe Cristiano was born in Italy but has for many years lived in Sweden, and travelled between Europe and the USA. He is a former comic artist, a scriptwriter and has been drawing storyboards for almost two decades. He freelances for advertising agencies and film production companies in Europe and USA, involved in TV commercial, animation, music videos and feature films. Over the years he has written and published several books and manuals making him the only artist who has written the most books about Storyboard in the whole World. He has published as many as 7 titles up until now for well known international publishers such as Thames & Hudson, Barron's, Michael Wiese Productions. Some of his books are currently used in Colleges and Film Schools worldwide where he also occasionally lectures in "Technique for Cinema and Television", "Storyboard and Visualizing" and "Creative Scriptwriting". In Sweden he has been giving classes and workshops at Dramatiska, Bergs, Medieskolan, Forsbergs, Konstfack, Karlstad University etc. His experience varies from Animation, Music Video, Advertising, Feature Film, Video Games, Events and more. He also produces concept art, design, illustrations for print and magazines.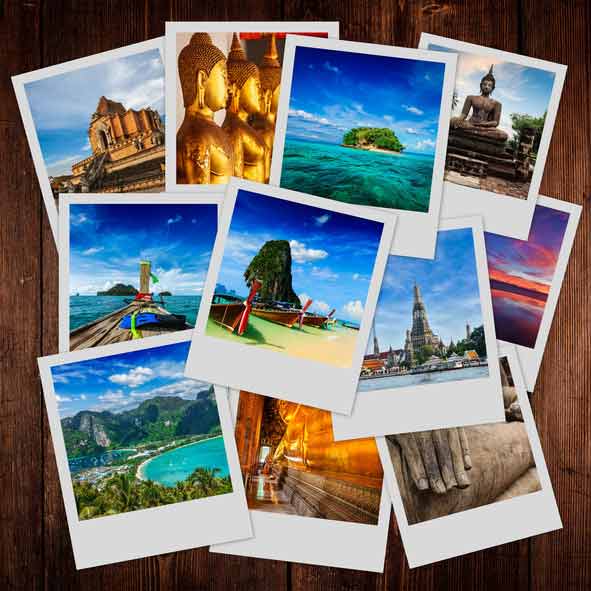 http://www.imdb.me/giuseppecristiano
"It is great and amazing to have Giuseppe on board this project. His talent and skillfulness will add another dimension to the trailer / feature "Red Card". This is such a great addition and we feel so proud to have him with us, Welcome Giuseppe! – Maria Vascsak
Film trailer/feature "Red Card" plot outline:
"As an international referee is found murdered the media focuses on a network of match-fixing which extends right up to the FIFA headquarters. The former promising talent, Martin Kohler, now a well-regarded digital forensics, becomes involved in the case. But the tracks are leading to the one he loves. One he would do anything to protect"
Behind Project Red Card is Maria Vascsak Agency , Manager Maria Vascsak, in charge of the project, and a tremendous Team!
Maria Vascsak Agency, a Boutique Agency, international in every aspect with its main focus in Stockholm, London, New York and Los Angeles. It is both a Literary and Acting Management Agency as well as a platform for Directors and Producers, additionally it has several exciting and creative relationships in the world of art.
Maria Vascsak is one of the successful owners and creator of the most exciting Swedish agency there is today www.mariavascsakagency.com where she takes 11 actors/writers/directors and producers under her wings. Maria has always travelled the world and with a BSBA degree from the International University of Monaco she has a solid background in management, marketing, communication, PR, brand awareness plus legal issues. Her natural sharpness, wit, passion and determination has taken her a long way.
http://www.imdb.me/mariavascsak
Business collaboration selected to perfectly match Project Red Card:
Hollywood Weekly Magazine, established in 2001, features the best of Los Angeles entertainment with style, class and flare, showcasing LA's rich cultural diversity in the world of arts and entertainment. We're located on the iconic Sunset Gower Studios lot in Hollywood, bringing us closer to the stories you want to read about! This colorful, glossy publication has grown into a hugely popular, celebrity-driven lifestyle magazine, primarily due to our simple motto: "No Gossip, Strictly Entertainment" ® – a refreshing change from other celebrity publications. Distribution on more than 60 locations in Los Angeles as well as worldwide dirstibution.
http://www.jacksonpublishing.com/
Hollywood Weekly Film Festival 2nd Annual Hollywood Weekly Film Festival will be held this fall. Last year, Hollywood Weekly's Film Festival received over 300 films from 60 different countries and although it was privately held, it was packed. They are now officially accepting new submissions. They are open to all types of projects including animation, horror, dramas, comedies – both shorts and features. This year they plan to return to the renown Charles Aidikoff screening room in Beverly Hills, Los Angeles, that has served as a premiere location for film screenings for over 75 years showcasing films of some of Hollywood's icons. Prizes to winning submissions, including, scholarships, distribution contacts, introductions to Agents and exposure in Hollywood Weekly Magazine.
https://filmfreeway.com/festival/HollywoodWeeklyFilmFestival
XIKO ART the fresh approach to art; "art to art" – an authentic plexiography in limited edition. The man in charge is Christian Bergenstråhle who has his showroom in Stockholm, Sweden.He is one of a kind and a new star on the horizon. Maria Vascsak agency has several projects together with Christian. For starters the Project Red Card is the most recent collaboration and will shake the world in art like nothing seen before. It is the world premiere!
www.xikoart.com
#HCPSPIRIT
Good asset management comprises of top notch investing skills, transparent pricing and respect for clients. We want to be even more, because we want to take a substantial role in improving the wellbeing of the society. -"A healthier financial sector, better financial services and the support to individuals are the cornerstones we believe in and the things on which we work".
#HCPSPIRIT
www.hcpspirit.com
Information of Project Red Card:
#projectredcard
http://projectredcard.com
https://www.facebook.com/projectredcard
https://instagram.com/projectredcard h
ttps://twitter.com/projectredcard
For more information, press materia/pictures, sponsorship or advertisement space in Hollywood Weekly Magazine contact:
Maria Vascsak
USA: +1 (917) 717 9091
Sweden: +46 739 10 59 02
[email protected]
IMDb: http://www.imdb.me/mariavascsak
www.mariavascsakagency.com
Twitter: https://twitter.com/MVascsakagency
Instagram:https://instagram.com/mariavascsakagency/
Facebook:https://www.facebook.com/mariavascsakagency
MARIA VASCSAK AGENCY –
Boutique Agency with representation in Stockholm – London – Los Angeles – New York
A Full Service Talent Management Company
Maria Vascsak Agency is a full-service Talent Management, professionally engagde in advising and counseling talents in every aspect of the entertainment industry offering the following services:
Client Relations
PR Marketing / Communication
Brand Awareness
Legal Advice
Sponsorship and Promotion
International advisory services through our partners in the following areas:
Tax matters
Asset Managemnet
Insurance
Business Law
Contract negotiation